Visit the Isis Sanctuary in the Römerpassage in Mainz
The foundations of a Roman temple were found during excavation work for the underground car park of the Römerpassage in Mainz in 2000 – 2001. Dedicated to the ancient Egyptian deity Isis and the Roman Magna Mater, the temple was probably used until the third century AD.
The discovery is a scientific sensation, especially since only one other "isarium" has been found north of the Alps so far.
Guided tour by appointment with the Taberna.
Phone: +49 (0) 6131 600 74 93
Opening hours:
Monday to Saturday: 11:00 a.m. – 6:00 p.m
Closed on public holidays

Further information at: www.roemisches-mainz.de
The Isis and Mater Magna Sanctuary
The sanctuary of Isis and Mater Magna is one of the main attractions of Roman Mainz and a landmark of the city and the surrounding area. From the Taberna archaeologica on the ground floor of the passage, descend the steps to the archaeological site. In the multimedia room, visitors can expect to see the foundation of the sanctuary, consecration and sacrificial offerings, escape tablets and many other preserved remains. The operation of the presentation is financed by the initiative Römisches Mainz as a non-profit association from membership fees and donations.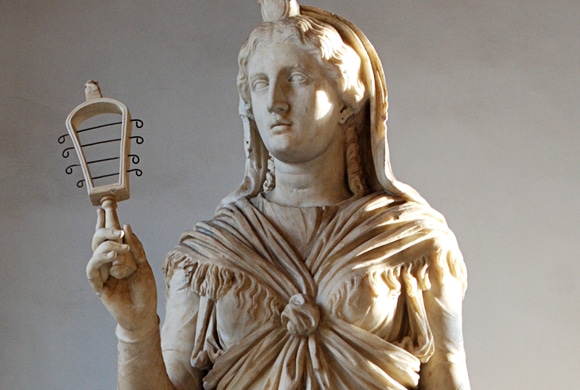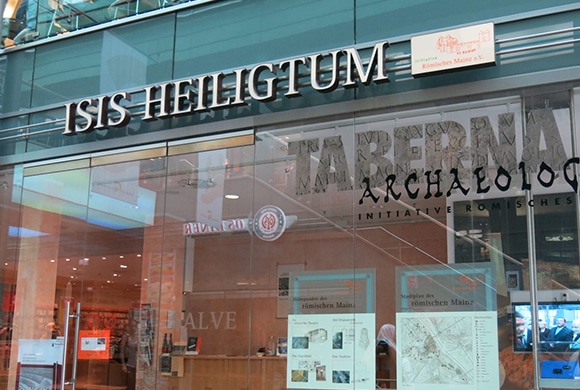 Archaeology to marvel at
The temple in Mainz is the only excavated building of this kind dedicated to Isis in Germany. Other temples of Isis, as for example in Aachen, Cologne and Augsburg, are only attested by inscriptions or can be deduced from finds in the ground. We would be pleased to welcome you personally in Mainz to visit the temple of Isis and Mater Magna.
Guided tour by appointment with the Taberna.
Phone: +49 (0) 6131 6007493